Discover more from SPL Newsletter
News, events, and new books at Stonington Public Library
Night Sky Tour Postponed + More SPL Events
Still lots happening @ SPL even with cloudy skies!
RESCHEDULED: Tuesday, September 5, 8pm
Night Sky Tour
Mariners Park, Sunshine Road, Deer Isle
Here we go again! Cloudy skies make for lousy night sky tours, so we have rescheduled for Tuesday, September 5 at 8pm. See you in Mariners Park!
John Meader, Northern Stars Planetarium, brings his star party without telescopes to Mariners Park. John will lead the group through a tour of the constellations and stars visible. We will also find and discuss any visible planets, the Milky Way, as well as meteors (shooting stars) and satellites. The presentations always include a bit of sky-lore storytelling and time for questions and discussion.
---
Wednesday, August 23, 12-1pm
Seaside Series
Jadyn LaDeau • Plein Air Painting Demonstration
Jadyn LaDeau grew up in Deer Isle and Stonington and discovered a love for painting and drawing at an early age. She works with oil and gouache and frequently explores new techniques and media. She draws her inspiration from everyday experiences living on a Maine island. Her solo exhibit, "Essence of Island Life," is on display at SPL through November 4.
Join us in Small Cove Park, 6 Atlantic Avenue, Stonington, to watch Jadyn's creative process unfold in a plein air painting demonstration. Rain venue: SPL, 64 Main Street.
---
Friday, August 25, 4:30-6:30pm
Summer Celebration & Volunteer Appreciation
Food, fun, and (hopefully) sunshine in Mariners Park, Sunshine Road
Our end-of-summer cookout is a celebration of all who make SPL a vibrant center for self-enrichment. SPL invites you to celebrate a community that truly values public libraries, and we hope you will join us in honoring Vicki Zelnick whose contributions as volunteer, patron, donor, and former library director have strengthened the library's standing in the community and continue to ensure SPL as a public space welcoming to all. SPL's board of trustees voted unanimously to name the Children's Room in Vicki's honor, and any donations made in her name will be dedicated to developing collections, services, and programs for island youth and their families.
Rain venue: SPL, 64 Main Street.
---
Saturday, August 26, 3-4pm
Graphic Novel Workshop Showcase
Students showcase their graphic stories at 44 North, Stonington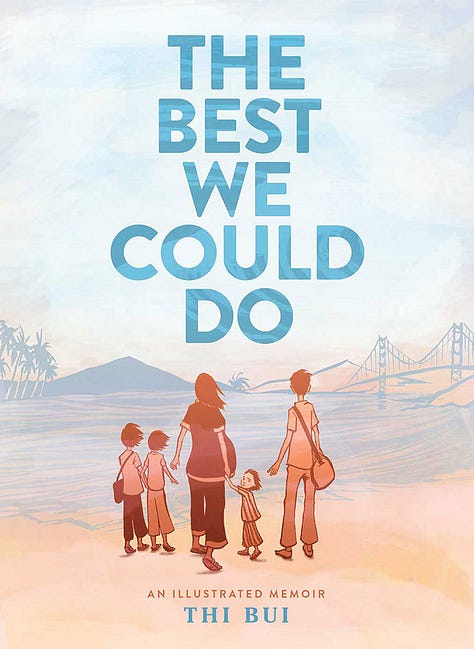 Workshop participants read four graphic memoirs and created their own graphic stories for their final projects. Stop by 44 North in downtown Stonington to meet the participants, to read their stories, and to hear about their experiences in the workshop.
The showcase is a chance to meet and mingle with the participants and workshop facilitator, Molly Gotwals. There will be no formal presentation. We encourage anyone with an interest in this medium to come any time during the showcase to learn more.
---
Wednesday, August 30, 12-1pm
Seaside Series
Noah Fishman Trio featuring Isa Burke & Brian Shankar Adler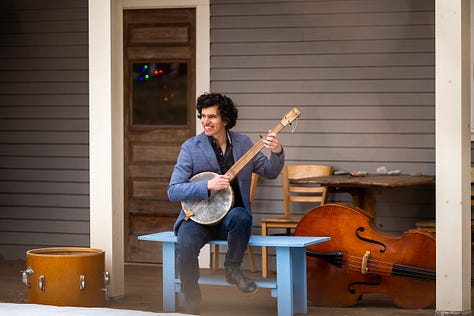 Noah Fishman is a performer, composer, and educator. Raised in Belfast, Maine, Noah ventures to make bold, playful statements by bending lines between folk, chamber, and jazz. At home on a number of stringed instruments including mandolin, bass, and guitar, Noah is known for his instrumental creativity, spirited performances, and fluid improvisation. Noah's trio of Maine musicians—featuring Isa Burke and Brian Shankar Adler—will perform a memorable, energetic set of original and traditional music.
Open air concert—free to all, donations welcome—in Small Cove Park, 6 Atlantic Avenue, Stonington. Rain venue: Stonington Town Hall, upstairs.
---
Tuesday, September 5, 6-7pm
Poetry Open Mic
with featured poets Beatrix Gates and Helena Lipstadt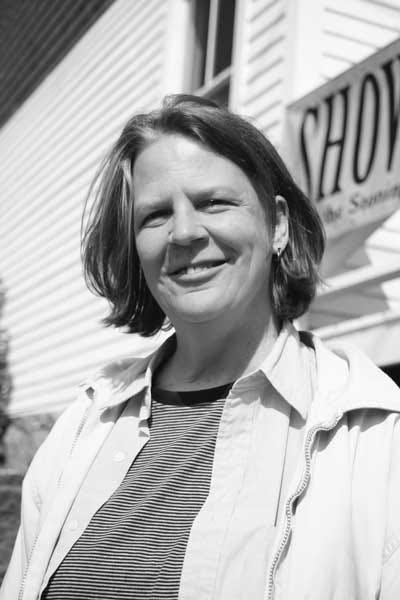 All voices welcome every first Tuesday at SPL.
Beatrix Gates' new collection, The Burning Key, released in August from Thera Books, Sacramento, California. She has published six poetry collections, including the Lambda Literary Finalist, In the Open. A MacDowell, Monson Arts and Ucross fellow, she received NEA support, as librettist, for "The Singing Bridge," music by Anna Dembska, premiered at Stonington's Opera House, and a Maine Arts Commission Poetry Award.
Helena Lipstadt is the author of two chapbooks, Leave Me Signs and If My Heart Were a Desert. Her poems have been featured in The Midwest Quarterly, Sinister Wisdom, About Place Journal, and elsewhere. Anthologies with her prose include The Challenge of Shalom and A Dangerous New World: Maine Voices on the Climate Crises. Her new collection, Our Dark and Radiant Land, released in July from Finishing Line Press.
---
Saturday, September 9, 10-11am
Natural Science Story Time
Becky Hardy Chicken Farm, 265 Airport Road, Stonington
Join Sue Stoessel, Stonington resident and former Senior Education Associate at the Boston Museum of Science, to discover the wonders hiding in plain sight on our island! Crack open the mystery of the egg Best for ages 4-8, all ages welcome.
Crack open a book, Tilly Lays an Egg by Terry Golson and Ben Fink, with Sue to learn about the marvels of nature's perfect package. Kids will get to make a paper plate chicken. Rain venue: SPL, 64 Main Street.
---
Saturday, September 9, 2-3pm
Swimming in the Sacred: Wisdom from the Psychedelic Underground
Rachel Harris, PhD talks about her new book at SPL and via Zoom
Psychologist Rachel Harris, PhD is the author of Swimming in the Sacred: Wisdom from the Psychedelic Underground. She was in private practice for thirty-five years working with people interested in psychospiritual development. During a decade working in research, Rachel received a National Institutes of Health New Investigator's Award and published more than forty scientific studies in peer-reviewed journals. She has also consulted to Fortune 500 companies.
Swimming in the Sacred is a revelatory look at the previously unseen world behind today's psychedelic renaissance. Anyone interested in inspiration, healing, and enlightenment will find her presentation packed with provocative and perhaps life-changing insight.
Email stonington.public.library@gmail.com to request the Zoom link.
---
SPL's Seaside Series is generously sponsored in loving memory of Jack Shaw and by